Now comes the time for me to post my review of Kylie's latest CD "X"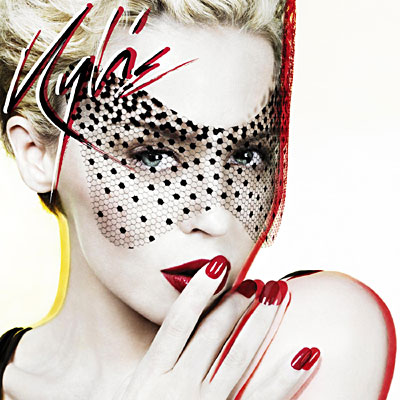 1/ 2 Hearts

8.5/10
Everyone knows now this one, first single, electro piece of glam rock she got from band Kish Mauve... not the way we wanted her to come back, but a grower and a killer chorus!


2/ Like a drug

8/10
Another grower, I'm afraid. When i bought my CD, there was a sticker saying "including the singles 2 Hearts, Like a drug, In my arms..." so when I first listened to it, I thought SH****T! this one can't be a single! It sounded too messy without a real key phrase in the chorus except for the repeated "like a drug, like a drug" in the end... After several listens, I admit I now like the song. I still hope though it ain't ever be a single 'cos there's more single potential packed in there to waste a place for this one!


3/ In my arms

9/10
Leaked a couple of months ago, this track looks like it is worth its place here and should become second single off X. It's a nice electro pop number with a good chorus. Still ar away from her pure pop roots but poppy enough to appeal to everyone.


4/ Speakerphone

4/10
Another piece of electro noizy track with annoying lyrics "singing" and a vocoder effect that captures Kylie's voice all over the chorus... There have been leaked tracks that should have took this place for sure. Both Mylo tracks were FAR FAR superior. This one ain't worth a B-Side!!!


5/ Sensitized

10/10
Using this over-used (for french ears only thanx to MC Solaar's previous hit Gangster moderne) sample from Gainsbourg's Melody Nelson was a good idea as this breathy & rythmic light pop song captures your brain and makes itself a place in there for the rest of the day. Another studio leak that stands its place here, close to "Tightrope" in Kylie's mid-tempo perfection department and single potential ! Thank you pop genius Cathy Dennis & pop guru Guy Chambers
.


6/ Heart beat rock

8/10
Back to rhythm, bleeps, noizes & extra phatt beat for an electro repetitive but extremely addictive track : the more you want to dislike it, the more you whistle it...


7/ The one

10/10
A disco synthetic rhythm displaid all over the song for a pure anthemic dance pop number I had high expectations for (due to favourite remixers Freemasons co-production credits) and ... it didn't deceive me ! When the chorus comes and Kylie sings "I'm the one, love me, love me, love me", I can't help but jumping on my too feet to sing along and even answer her that YES, she's the only one, queen of pop in our hearts and we LOVE HER, LOVE HER, LOVE HER !!! That should be a highlight in the Live X Tour next year with the crowd singing along her... I dream... I anticipate ! Another single potential too.


8/ No more rain

10/10
The intro puts the marks right there. We're back in the pop territories, electro clashy sounds are over and we can savor the melody, the voices & lyrics, all melting together like a torrent of white chocolate, warm and sweet, while the song is flowing into our ears. A moment of pure bliss, though I don't see it becoming a single.


9/ All I see

9.5/10
Another nice album track, more rhythmic than before, even quite funky with a good chorus where lead idea "All I see is you" stays in our minds long after it has ended.


10/ Stars

9.5/10
It could be "light years" part II. A disco beat, synthé effects behind, a killer chorus but with a rockier sound. Definitely another single potential !


11/ Wow

100/10 (YES! I meant this eXtra note...)
This is the stand-out track for me here ! A must-be second or third single if Parlophone or Kylie aren't dumb at all. A pure pop number like she needs it to ride high in the charts again with a deserved number one position worldwide... The intro is pure perfection, like only Stock Aitken & Waterman used to do, the sounds here get her back in the Fever era with filtered disco house and the chorus makes me go ..Wow wow wow woW !
I know it was easy but it's the truth. I think I will never get enough of this song EVER ! Put at this position on the CD, it is as if they have wanted to hide a secret jewel when everybody would have thought only fillers were still to come...


12/ Nu-di-ty

2.5/10
Did we talked about fillers ? Here comes one, back to electro sounds with a R&B rhythm that Beyoncé could have sung. That means for me that it's a piece of music non-sense that could only bettered by a Freemasons remix.


13/ Cosmic

7.5/10
Time to cool down now it's the last song from the CD. A nice ballad with nice vocals, like for some Disney soundtrack or from some Broadway musical. A timeless classic to end somehow a better album than Body Language was, although Light years and Fever perfections are still far away...



Open-disc bonus :

Rippin' up the disco 8/10
It has been hard to manage to get my bonus track on my computer as I hadn't the right Java applet to get it but after numerous tries & updates, I got it. It is a good electro disco track that wouldn't sound out of place in Scissor Sisters' catalogue. As It's from the net, I don't know who wrote/produced this one but it's a nice try though I think Kylie's voice sounds too cold while singing "rippin' up the disco". Worth grabbin' anyway !



i-Tunes bonus :

Magnetic electric 9.5/10
I think I'll never understand how the music industry tries to make us all still buy physical CDs when bonus tracks are only available from online stores... !? Anyway, at least, this one wasn't available in a bundle only cash-in offer and is pleasant enough it makes me regret it wasn't included on the CD in the 4 or 12 positions...



Bonus DVD Edition bonus :

White diamond (ballad version) 8/10
Every Kylie fan knows this song for this Scissor Sisters exclusive appeared first on her Showgirl Homecoming Tour. The problem is that it's a nearly symphonic ballad version of the wonderful song we all wanted to hear in studio quality that has landed on the special edition along photos gallery & interview... A beautiful song that will be cherished by those (like me!) who liked her live cabaret versions of Better the devil you know or I should be so lucky but still not the real thing
.

2 Hearts' Bonus tracks

Don't know what it is

(6.5/10) and

king and queen

(8.5/10) are nice tracks too but when the first lets itself playing without further notice, the second, when it comes to end, makes me push the PLAY button : Syncopated & still electro, it is spicy like a ginger candy could be ...and only lasts 2:38.

Overall an album that will for sure stay a year or more in my mp3 player but that makes me wonder which further singles are gonna be released ! It has some variety enough in there to let EMI choose the best as well as the crapiest to try and hit the charts so I'm scared...